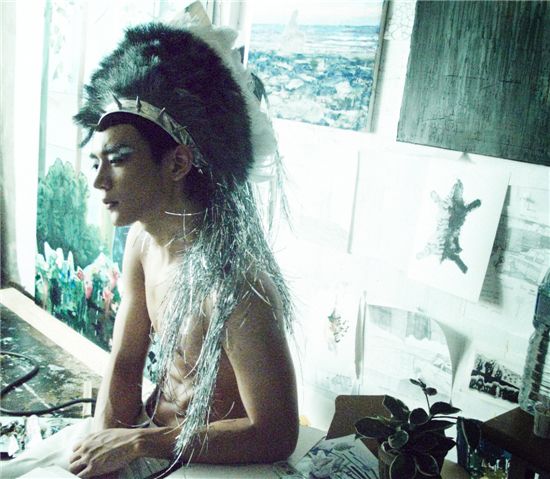 Boy band SHINee member Minho [SM Entertainment]
SHINee member Minho has said that he was "very disappointed and upset" that he was unable to join his bandmates for the group's comeback performance due to his recent injury.
"I think I will have to wait a little more to fully recover from the injury," the singer told Asia Economic Daily Friday afternoon, just before his group went on stage on KBS2 TV's "Music Bank."
"This is an album we worked hard on for nine months so I am very disappointed and upset that I was unable to perform with other members for our comeback stage," Minho went onto say. "I am all the more disappointed that I am unable to show a great performance to fans who have been waiting for SHINee's comeback."
Earlier this month, Minho had injured his right leg during a shoot for KBS' sports entertainment show "Let's Go! Dream Team Season 2" and was told by doctors to wear a cast due to a ruptured calf muscle.
His injury had forced the boy band to push back the date they were set to give their comeback performance for their new album "LUCIFER" by a week.
SHINee, composed of other members Onew, Jonghyun, Key and Taemin, made their debut in 2008 with their first mini-album "Replay." They have several music hits under their belt including "Older Girl, You're So Pretty," "Juliette" and "Ring Ding Dong."
They are currently promoting their second full-length album "LUCIFER," released in Korea on July 19.
Reporter : Park Kun-ouc kun1112@
Editor : Lynn Kim lynn2878@
Source: Asiae
(Please do not remove any credits when taking out news from theksource.)