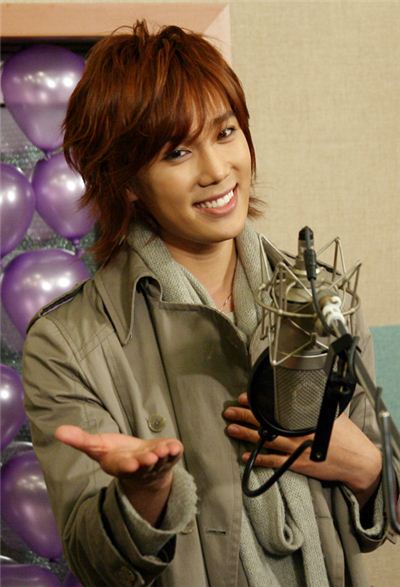 SS501 member Park Jung-min [DSP Media]
Popular K-pop group SS501 member Park Jung-min has signed with a new agency, according to the singer on Tuesday.
Park, 23, wrote a message on the official website of SS501, announcing he will start pursuing a solo career with CNR Media, a firm set up jointly by major Taiwanese drama producer Comic-Ritz and Korea's ROY MEDIA.
He said he was writing the message because he had "promised fans they would be the first to know" if a decision was made and asked for their continued love and support.
Park emphasized however, that he is still a member of SS501, downplaying speculation that the group might disband after their contract with former agency DSP Media expired on June 8.
CNR Media also stressed there would be no changes to the group. "Park will continue to actively take part in all activities carried out under the name of SS501... We agreed that his band activities will be his priority," CNR stated.
Park is the second member of the five-man band to sign with a new talenthouse. Leader Kim Hyun-joong joined KEYEAST in late June, one of South Korea's largest entertainment houses of which top actor Bae Yong-joon is a major shareholder.
Other members of the SS501, namely Kim Hyung-joon, Heo Young-saeng and Kim Kyu-jong, have yet to decide on their future plans.
Reporter : Park Kun-ouc kun1112@
Editor : Jessica Kim jesskim@
Source: Asiae
(Please do not remove any credits when taking out news from theksource.)