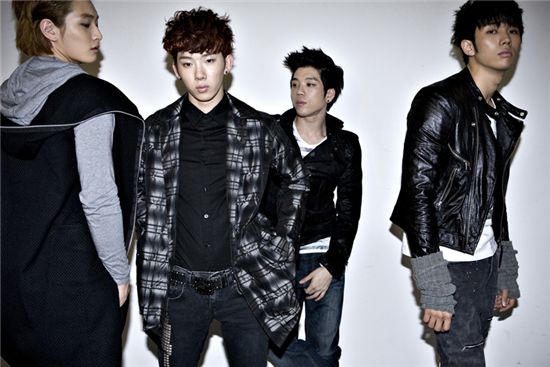 Korean boy band 2AM (from left to right): Jinwoon, Jo Kwon, Changmin and Seulong [Official 2AM website]
Korean idol group 2AM will hold their first-ever solo concert in December, according to the boy's record producer and promoter Big Hit Entertainment on Thursday.
A PR official from Big Hit told 10Asia over the phone that the group will take the stage for their first-ever solo concert in late December. "The concert will happen around that time and it will take place as a nationwide tour but we haven't set dates as of yet."
The official went onto explain that the nationwide tour will end in late February or early March, while also adding they are currently planning the boys' promotional tour in Asia for next year.
2AM, trained and discovered by major talenthouse JYP Entertainment, splashed into the K-pop scene with their debut single "This Song" in July 2008. They are well-known for their hit ballads "Can't Let You Go Even If I Die," "Time for Confession" and "I Did Wrong."
The four-member boy band has also held several promotional events to promote their albums in Asia including Thailand early last year and in Singapore in July.
2AM members Jo Kwon, Jinwoon, Seulong and Changmin have ventured onto other solo and group activities, such as hosting radio shows, appearing on TV dramas and various entertainment programs.
Reporter : Lucia Hong luciahong@
Editor : Jessica Kim jesskim@
Source: Asiae
(Please do not remove any credits when taking out news from theksource.)