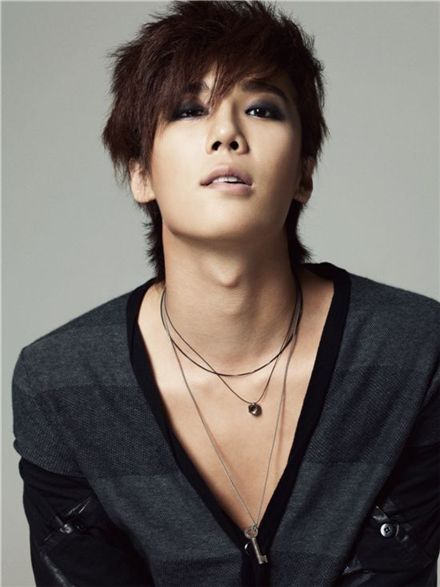 Korean singer Park Jung-min [CNR Media]
SS501 member Park Jung-min has opened an official Facebook and Twitter website, according to his new agency CNR Media on Wednesday.
CNR stated in a press release that they opened official accounts on the popular online networks after discovering that several people had impersonated the singer, similar to the incidents to actors Jung Il-woo, Lee Min-ho and Kim So-eun.
"We believe that these people have caused harm upon Park's fans by impersonating the singer. We are currently preparing the official website for him and we have taken measures to open his official Facebook and Twitter site," explained an official from CNR Media.
The agency will update Park's fans on his upcoming activities and upload pictures of his daily lives on these webpages until they open the official website.
Park Jung-min made his debut as one of the members of the popular boy band SS501 in 2005. While releasing hit songs such as "Snow Prince," "U R Man" and "Love Ya" with the group, he has appeared in various television shows as well as starring the musical "Grease."
Park's official websites include Facebook page (http://www.facebook.com/OfficialParkJungMin) and Twitter (http://twitter.com/JungMin0403).
Reporter : Lucia Hong luciahong@
Editor : Jessica Kim jesskim@
Source: Asiae
(Please do not remove any credits when taking out news from theksource.)