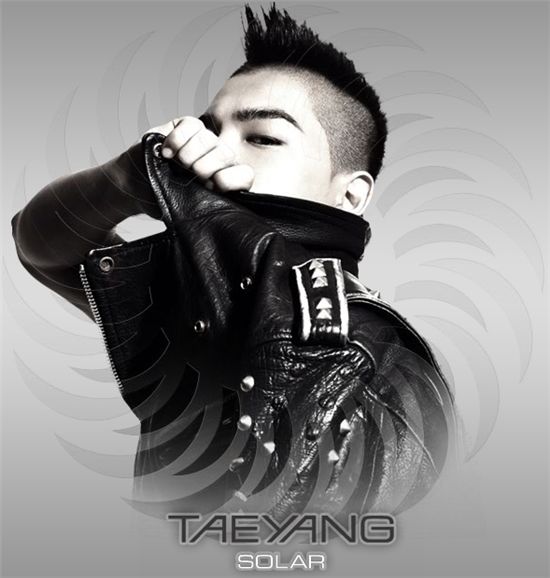 Korean singer and Big Bang member Taeyang [YG Entertainment]
Korean singer Taeyang of popular idol group Big Bang will be releasing an international album in mid-August, according to the website of his agency YG Entertainment on Monday.
Founder and CEO of YG Entertainment, Yang Hyun-suk, announced on the company's webpage that the record, targeted at Taeyang's fans in both Korea and overseas, will go on sale on August 19.
The album, set to include ten previous releases as well as two new songs, will also contain a bonus DVD with all of his music videos as well as behind-the-scenes footage.
"I'll Be There," a hip-hop R&B song written and composed by YG's main producer Teddy, will be the title track for the new album. Taeyang will promote the song until the end of September.
YG had been releasing music by its artists on Apple's iTunes Store for the past few months including Taeyang's -- he became the first Asian artist to rank the highest on the iTunes online music charts with "Solar" which placed at No. 1 on Top R&B/Soul Albums chart of Canada iTunes and in second on the U.S. website.
YG had then planned to release the English versions of their artists songs and music videos through the iTunes store, official video channel site YouTube and other overseas websites, Yang was quoted as saying, adding Taeyang's would be the first to do so.
"We have also postponed his first solo concert, which was set for September 4 and 5, because he has been busy with promotional work in Japan and shooting a commercial with Big Bang. We hope fans will understand since we wanted to give him more time to perfect things for the concert," Yang explained.
Taeyang, whose real name is Dong Young-bae, is the first Big Bang member to debut as a solo artist. He released several hit singles including "Prayer," "Look Only at Me," "Wedding Dress" and "Where U At."
He returned to the local music scene with his first full-length record "Solar" which topped numerous online and offline music charts after its release on July 1.
Reporter : Lucia Hong luciahong@
Editor : Jessica Kim jesskim@
Source: Asiae
(Please do not remove any credits when taking out news from theksource.)