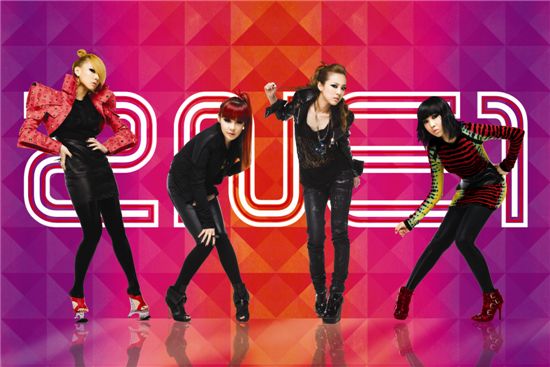 Korean girl group 2NE1 (from left to right) CL, Bom, Sandara and Minzy [YG Entertainment]
The first full-length album by Korean female idols 2NE1 went on sale today, according to their agency YG Entertainment on Thursday.
YG announced that the group's new album "To Anyone" was released locally and internationally through video channel YouTube and Apple's iTune stores.
They went on to explain that they have received about 10,000 preorders for the album starting September 2.
The agency also stated that they will unveil the music videos for the title tracks "Clap Your Hands," "Go Away" and "Can't Nobody" on the girls' official YouTube webpage on September 9, 10 and 11, respectively.
"To Anyone" includes the girls' three title tracks and several of their previously released hit songs such as "Please Don't Go," "Kiss," "Try To Follow Me" and "I Don't Care."
2NE1, composed of members CL, Bom, Minzy and Sandara, made their music debut with their single "Fire" in May 2009. They are well-known for their rap skills as well as their unique fashion styles.
The girls will be giving their comeback performance on SBS' Sunday music show "Inkigayo" on September 12.
Reporter : Lucia Hong luciahong@
Editor : Jessica Kim jesskim@
Source: Asiae
(Please do not remove any credits when taking out news from theksource.)