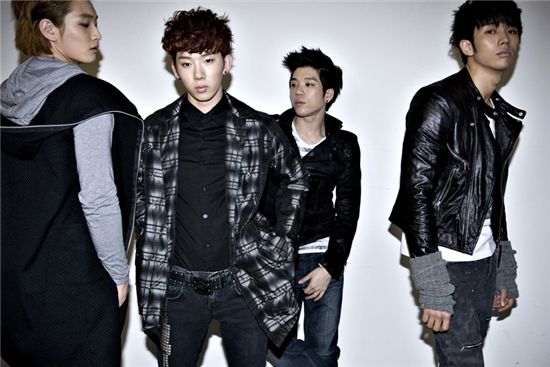 Korean boy band 2AM (from left to right): Jinwoon, Jo Kwon, Changmin and Seulong [Official 2AM website]
Korean boy band 2AM will release their first full-length album this month, according to the official website of the boy's record producer and promoter Big Hit Entertainment on Friday.
Record producer Bang Si-hyuk (also known as Hitman Bang) posted a message on the website, revealing plans regarding 2AM's upcoming album release on October 26.
"2AM's first full-length record will be a double disc release because we have waited two years to make the album and we wanted to include more songs," Bang wrote.
Trained and discovered by major talenthouse JYP Entertainment, 2AM made their debut with the single "This Song" in July 2008. They have produced various hit ballads "Can't Let You Go Even If I Die," "Time for Confession" and "I Did Wrong."
Outside of their music career, 2AM members - Jo Kwon, Jinwoon, Seulong and Changmin - have branched onto other solo and group activities, hosting radios shows and appearing on TV dramas and various entertainment programs.
The first full-length album, also to be produced as a limited edition, will be sold simultaneously online and offline at the end of this month.
Reporter : Lucia Hong luciahong@
Editor : Jessica Kim jesskim@
Source: Asiae
(Please do not remove any credits when taking out news from theksource.)