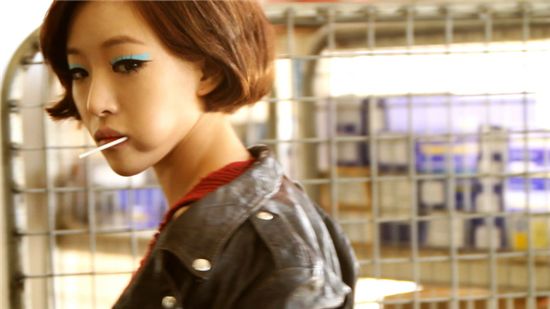 Brown Eyed Girls member Ga-in from a scene from her music video "Irreversible" [Nega Network]
Brown Eyed Girls' member Ga-in unveiled the full-length music video for her debut solo song earlier today.
The official music video of the title track "Irreversible" as well as the tracks from her solo album "step 2/4" were released on various online music sites.
The full version of the video features the love story between Ga-in and her lover played by actor Lee Sung-jae.
Ga-in made her debut as one of the main vocalists in the four-member girl group Brown Eyed Girls in 2006. They have produced a number of hit songs including "How Come," "My Style," "Sign" and "Abracadabra."
Ga-in will give her first solo performance later today on KBS' televised music program "Music Bank."
Reporter : Lucia Hong luciahong@
Editor : Jessica Kim jesskim@
Source: Asiae
(Please do not remove any credits when taking out news from theksource.)