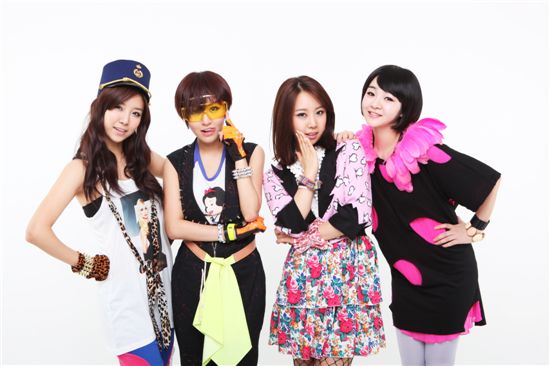 Korean girl group JQT [GP Entertainment]
Korean female idols JQT will promote themselves in Asia, starting with a showcase in Cambodia this month.
A press release from their agency GP Entertainment announced that Cambodia's music retailer Sabai.com invited the girls to the country to hold a showcase on national TV station TV3 from October 21 to 24.
During their visit, the four-member girl group will meet with fans as well as holding a mini-concert and then head off to other Asian countries including Thailand, Indonesia and Vietnam for press conferences with local media.
JQT, composed of members Min-jung, Ji-eun, Min-sun and Ga-jin, made their debut in October last year with their single album "I Fell For You."
They recently returned to the music scene with their second single "Fourfume" and have been promoting the track "No Need to Know."
Reporter : Lucia Hong luciahong@
Editor : Jessica Kim jesskim@
Source: Asiae
(Please do not remove any credits when taking out news from theksource.)