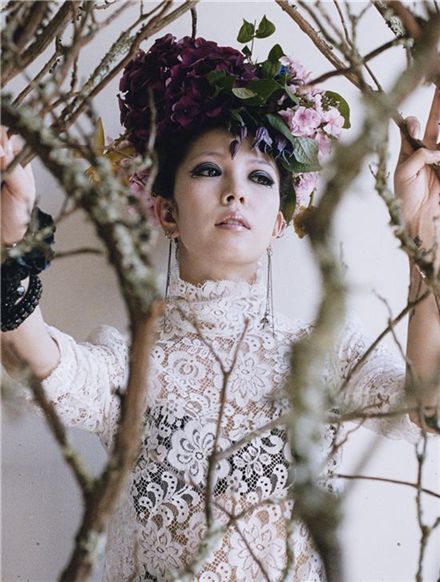 Korean singer BoA [SM Entertainment]
Korean songstress BoA has proven to be an unstoppable force in the music industry, claiming wins on both music programs over the weekend with her latest single "Hurricane Venus."
BoA took the No. 1 spots on both weekend shows, scoring her second consecutive win on KBS' Friday music show "Music Bank" and her first Mutizen award on SBS' Sunday program "Inkigayo."
"I finally placed first on 'Inkigayo," the singer said in her acceptance speech, "I want to thank the fans and my agency as well as the members of SHINee."
BoA, 23, has made a successful comeback to the local music scene with her title track "Hurricane Venus" from her sixth full-length album of the same name. "Venus" has topped various online and offline music charts since its release in early August.
Meanwhile, BoA has embarked on the "SMTOWN LIVE '10 World Tour" with fellow SM labelmates including Kangta, U-Know Yunho, Max Changmin, Super Junior, Girls' Generation, SHINee, f(x) and TRAX which kicked off last weekend at the Olympic Park in Seoul.
The songstress and the rest of the SM artists will be heading to Los Angeles for their second show on September 4 at the Staples Center.
Reporter : Lucia Hong luciahong@
Editor : Jessica Kim jesskim@
Source: Asiae
(Please do not remove any credits when taking out news from theksource.)