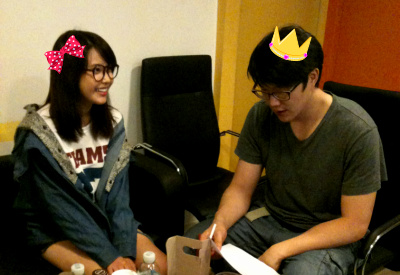 Korean songstress IU (left) and singer Sung Si-kyung (right) [Official IU Cyworld]
Korean singer Sung Si-kyung and IU made their way to the No. 1 spot on Gaon's singles chart with their latest duet "It's You" during the week of September 26 to October 2.
According to data released by Gaon on Thursday, the collaboration beat out previous week winner 2NE1, scoring their first win on the singles chart.
The new song by Sung Si-kyung and IU has topped several real-time online music charts since its release on September 28.
"Breathe" by girl group miss A entered the chart in second place, while former winner "Go Away" by 2NE1 dropped two spots from last week to No. 3.
On the albums chart, the original soundtrack to KBS' TV series "SungKyunKwan Scandal" held onto its reign atop Gaon's albums chart for the second week.
Making its way back to the top three was 2NE1's first full-length release "To Anyone" in second place, followed by BoA's repackaged sixth album "COPY&PASTE" in third.
Reporter : Lucia Hong luciahong@
Editor : Jessica Kim jesskim@
Source: Asiae
(Please do not remove any credits when taking out news from theksource.)